There is nothing more beautiful than lowcountry artwork, especially South Carolina lowcountry artwork. Use your mind's eye to envision lowcountry marsh paintings on your wall. The marsh's inherent healing nature along with the artful presentation of weather moving across land evokes an emotional response. Think about how soothing those lovely presentations would make you feel.
All original artwork is acrylic on canvas unless otherwise denoted.
Find Color In Nature
The world's most revered artists agree the best traditional landscape paintings aren't overly-focused on one or several visually dominant objects. Take a look at Victoria's traditional landscape paintings and you'll find there aren't any landmarks. These stunning presentations are highlighted by beautiful natural marsh, a colorful presentation of nature and lovely imagery.
Victoria's lowcountry marsh paintings are inspired by the marsh where her parents kept a boat. Part of the appeal of her artwork is it is created without the use of references. These unique paintings present the beauty of the natural world around us without relying on specific imagery. Rather, Victoria's traditional landscape pieces are inspired by the heart.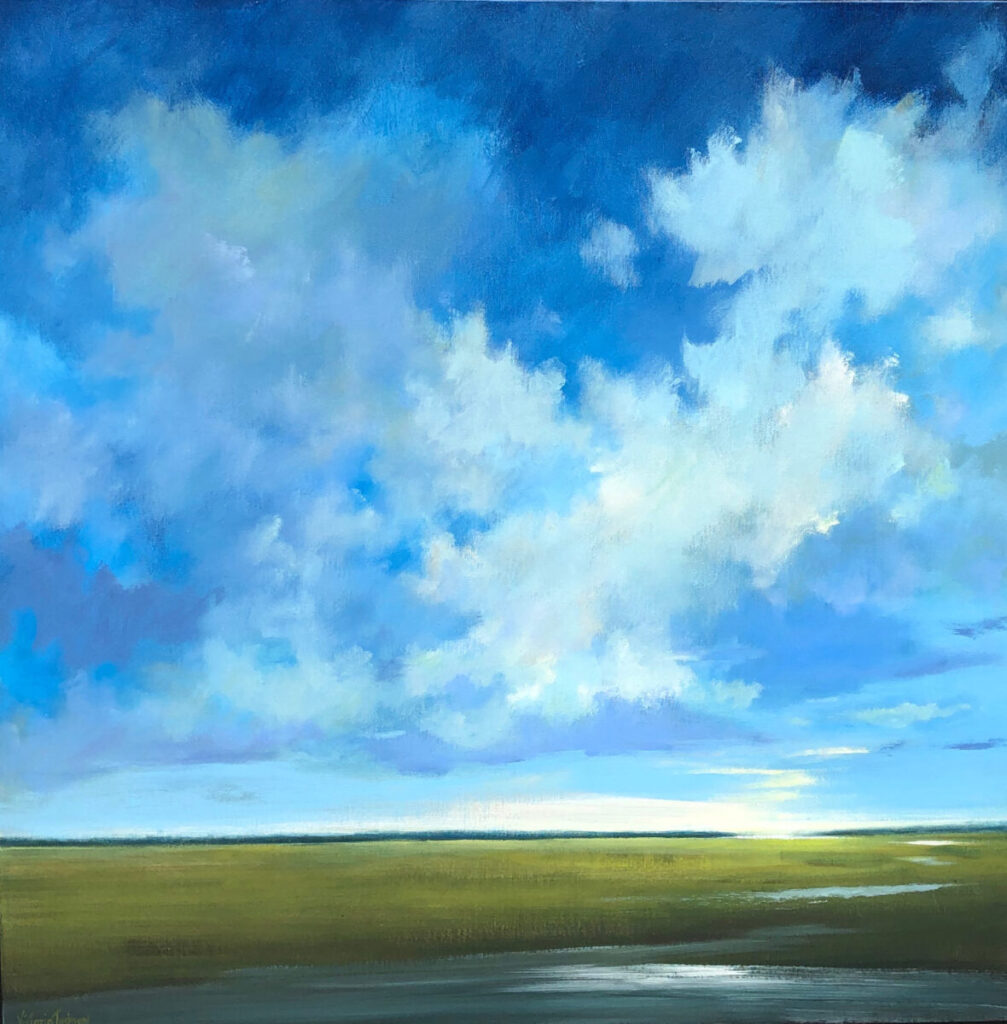 Commission Traditional Landscape Art
Select Victoria Jackson to create such traditional landscapes art for your home, office, practice or other interior space and you'll find these lowcountry marsh paintings make you feel that much more complete. The colorful presentation of traditional landscapes with simple shapes conveys feeling that uplifts your mood and shifts your perspective without leaving the comfort of home.
Each Victoria Jackson traditional landscape painting generates feelings of tranquility. Even if your life is hectic and stressful, you'll feel an invaluable sense of calm every time you stop and take in the beauty of a Victoria Jackson lowcountry marsh painting. Victoria's lowcountry artwork is risk-free, meaning you don't' have to pay for the painting if you don't like it. There's no need to pay a deposit. Victoria will create lowcountry marsh paintings with artful components you and everyone else in your home are sure to love.